Better SEEDS make better FOOD
Our MicroGreens Seeds are chosen by Square Foot Gardening EXPERTS for the best results in small-space, low light gardening. They are 100‰ Non-GMO, Non-Hybrid, Heirloom and are the freshest seeds from this years's harvest. We provide the highest seed count for the money and prepare the seeds with USDA developed moisture reduction before hermetically sealing in air-tight, mylar pouches.
About MicroGreens Nutrition
Microgreens Have Up to 40 Times More Vital Nutrients Than Mature Plants.
In a study published in the Journal of Agricultural and Food Chemistry
Scientists analyzed 25 different MicroGreens for nutritional content.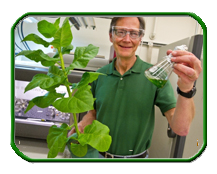 "Because microgreens are harvested right after germination, all the nutrients they need to grow are there. If they are harvested at the right time they are very concentrated with nutrients, and the flavor and texture is also good."
- Professor Quin Wang, PHD, University of Maryland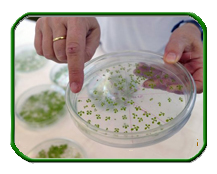 Scientists found highly elevated levels of Vitamins C, A, K1, E and antioxidants. In some cases up to 40 times the concentration of fully grown vegetables.
"All of these nutrients are extremely important for skin, eyes, and fighting cancer and have all sorts of benefits associated with them."
- Researcher Gene Lester, PhD, of the USDA.
QUESTION: If I want to store my seeds, how long will they last?
ANSWER: Because your seeds are prepared with the USDA-developed VAULTtm method of shelf-life extension, your seeds will last up to twice as long as they normally would. Kept in a cool place, your seeds will easily last 5-7 years with no loss of viability (gemination rate).
QUESTION: How many Micro-Greens will my pack make?
ANSWER: A HUGE Amount! You can make literally hundreds of trays of MicroGreens from one Home MicroGreens Pack
QUESTION: With so many seeds included why would I want to buy 2 Packs?
ANSWER: There are many reasons to buy 2 packs. Most importantly FOOD SECURITY. One to Store and One to grow! Once you see how easy and delicious MicroGreens are you will probably want to give these as gifts to your family, friends and co-workers. What better gift than food independence. You save on the price and the shipping when you buy 2. Yes, you are receiving a huge amount of seed AND when you begin using them for a food source you will find they go quickly! Don't risk your food security on a limited supply!
QUESTION: Can I buy these in a store?
ANSWER: Yes, Heirloom Organics Seed Vaults and Packs are sold in many stores across the country. Feel free to ask for one in your area. However, with free shipping on the purchase of 2 why spend the gas and time? You can begin your MicroGreens crops in a couple days by ordering right here on our website.
QUESTION: What else do I need besides seeds to grow my MicroGreens?
ANSWER: Trays, growing medium and nutrients. It's that simple.

QUESTION: Can I buy a complete kit with everything I need?
ANSWER: Yes, the Home MicroGreens Kit is a perfect solution for anyone who wants an all-in-one, complete kit.