Non-Hybrid Seed Current Specials
Pre-Order today and SAVE! Available for shipping in 2-3 weeks.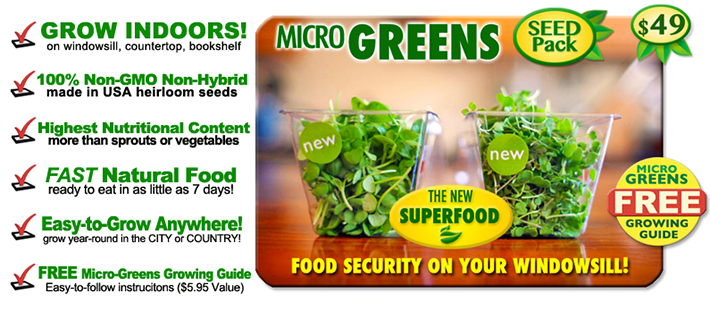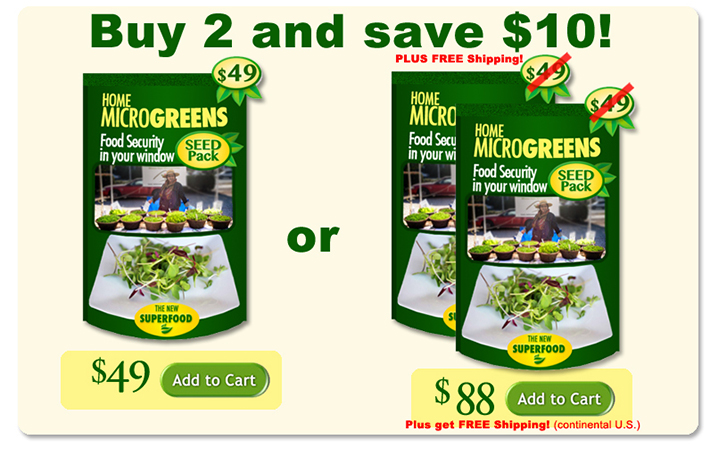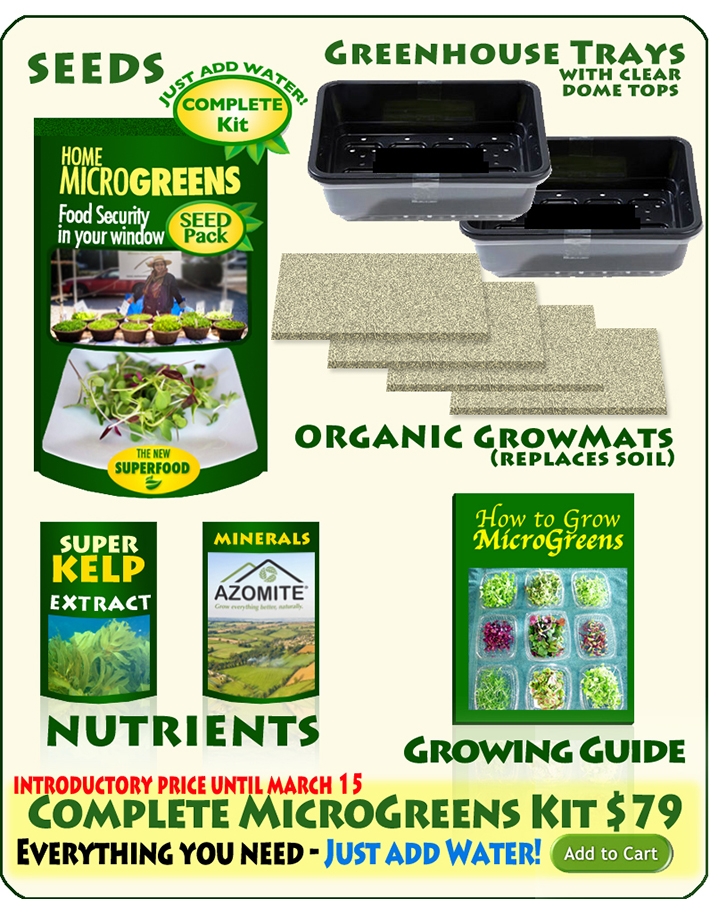 Urban Preparedness Sale!
Heirloom Organics Non-Hybrid Seeds is pleased to announce the new release of 3 new solutions for city food security along with a major pre-spring sale to launch them! Please take a look at our sale packages while you consider the fact that these food growing solutions can be used right now in late winter since they grow indoors.
2 City Survival Seed Vaults $39 ea.
2 Complete MicroGreens Kits $79 ea.
2 Home MicroGreens Packs $49 ea.
2 Fresh Sprouts Vaults $79 ea.
1 Family Kitchen Herb Pack $39
1 Salad Garden Pack $39


Total Cost $570
Sale Price: $449
Savings: $121

2 City Survival Seed Vaults $39 ea.
2 Complete MicroGreens Kits $79 ea.
2 Fresh Sprouts Vaults $79 ea.


Total Cost $394
Sale Price: $299
Savings: $95

1 City Survival Seed Vaults $39
1 Complete MicroGreens Kits $79
1 Fresh Sprouts Vaults $79


Total Cost $197
Sale Price: $139
Savings: $58
1 City Survival Seed Vaults $39
1 Home MicroGreens Pack $79
1 Fresh Sprouts Vaults $79


Total Cost $167
Sale Price: $119
Savings: $48
1 Complete MicroGreens Kits $79
1 Fresh Sprouts Vaults $79


Total Cost $158
Sale Price: $114
Savings: $44