Holiday Gift Seed Sale
Ends on December 21st
Heirloom Organics presents the Family Window Garden and Fresh Food Supply Holiday Gift Packs
For a limited time get the Family Window Garden and Fresh Food Supply Holiday Gift Packs at a deep Holiday DISCOUNT!
The Family Window Garden contains a Complete MicroGreens Kit, a Professional Kitchen Herb Pack and an Herbal Tea Pack. Normally this costs $177, but for the Holiday season get this all for $149 with FREE SHIPPING. Hurry while supplies last.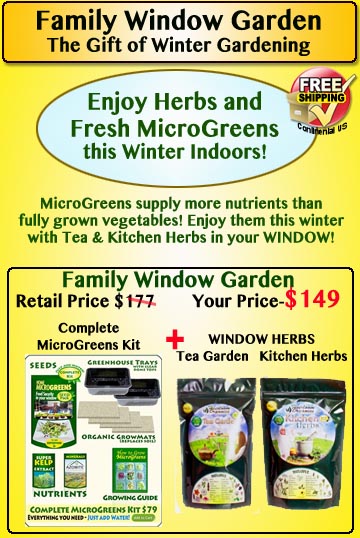 The Indoor Fresh Food Supply contains the Complete MicroGreens Kit and 2, 1LB Sprouting Seed Packs. Normally $128. Buy now for $99 and get FREE SHIPPING!, offer good until 12/21/2014.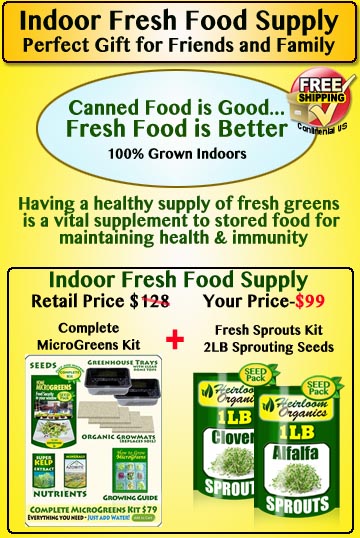 Heirloom Organics Non-Hybrid Seeds Packs
------------------------ Specialty Packs ------------------------